2300 9th Street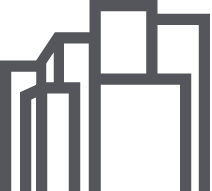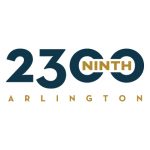 "The opportunity to start with a blank slate – demo the floors down to the structural steel, rebuild, and reposition 2300 9th, located in the original main street corridor in Arlington, enables us to deliver what I believe will be in high-demand from companies in the immediate and long-term future.  This is a very exciting opportunity for BoundTrain and our investors." 
– Michael A. Klein
BoundTrain intends to renovate and position 2300 9th as a, smart, modern, boutique office alternative in a walkable, highly amenitized location in South Arlington, VA.  The 8-story office building offers views from the top floors of the Washington Monument to the east and Washington National Cathedral and Rosslyn to the north. The property is located 1.5 miles from Amazon HQ2 in the newly named National Landing which is quickly becoming one of the most desirable submarkets inside the Beltway alternative to Crystal City.  
Built in 1970 (predominately original systems and finishes) renovation plans include modern amenities such as a shared conference room, locker rooms and outdoor plaza.  Additional improvements will include a brand-new main lobby entrance, common areas, restrooms, and VRF (HVAC) system, as well as a rooftop terrace, façade work, elevator cabs, security and technology enhancements and newly constructed spec-suite offices, with a perimeter office layout, open ceilings and modern finishes.  
The developer anticipates demand from corporate occupiers looking for a renovated, healthy office building, with parking, near Amazon HQ2, Virginia Tech Innovation Campus, The Pentagon, and Reagan National Airport. 
Property features include:
Direct Access to Route 27 (connects I-395 and I-66) and easy drive north on Washington Boulevard towards Rosslyn-Ballston Corridor,  west on Columbia Pike towards Fairfax County, east towards DC, and south towards Alexandria, 
1.5 miles from Amazon HQ2, The Pentagon, and Pentagon Metro; close proximity to Virginia Tech Innovation Center and Ronald Reagan National Airport
10,000 square foot floor plate, ideal for full floor users and smaller users alike
2.7/1,000 parking ratio with podium and below-grade parking
Average vacancy rate of 4.0% within 1.5 miles of the property property over the last 30 years
Favorable supply & demand dynamics in Northern Virginia due to the lack of speculative office construction and lack of available entitled office projects inside the Beltway
88 Walk Score (90% or higher regarding dining/drinking, groceries, parks, and errands)
80% Bike Score